Welcome to TELCO INTERNATIONAL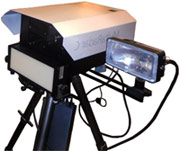 TELCO INTERNATIONAL is recognized as one of the oldest and leading company for product distribution and technical services. As the technological innovation caught up in Qatari market in the 1980's and 1990's, Telco International became an unstoppable pioneer of innovative technology/solution. Telco International was the first company in Qatar to introduce speed monitoring radar, introduce and operate the Paging (Bleep) System, introduce Taxi Meter in Qatari Market, introduce walkie talkie radio, marine radio and many more.
Our team of experts is committed to providing and setting up the right technical solution at the most cost effective level with extensive attention to detail, to offer the best products and services.